Best fetish sex fantasies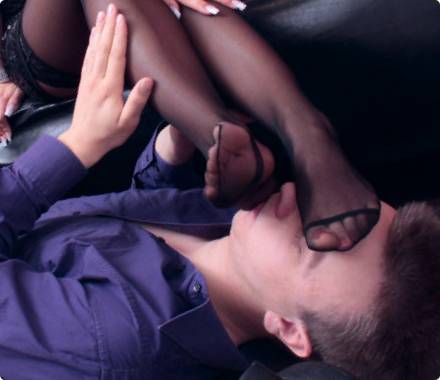 Fetish Sex Can Be Whatever You Enjoy Most
People discover their fetishes in a number of ways, some come to the realization early on as to what turns them on, but for most people the process can take some time. Depending on where you grew up there may be social or religious things in your upbringing that have told you they are wrong, or it may just be that you have never been exposed to something that you end up finding incredibly sexy.
We're here to tell you that it is absolutely ok to explore your desires and take a walk on the wild side without shame or embarrassment. Why? Because study after study shows that we all harbor some type of kink. For some it can be as simple as loving to see the object of sexual interest wearing gym socks, and for others it can be strapping down a vinyl clad cute and covering them in whipped cream and spanking them. There's no right or correct answer. Fetishes and kinks are as unique as snowflakes and as long as you're with a consenting partner they can be a lot of fun to explore and indulge in. If you're alone there are still plenty of opportunities and outlets to both explore, enjoy and learn about the things that turn you on.
Sharing Your Fetish Makes It Even More Fun
So what should your first step be? Maybe you are not ready to share your deep desire to see your partner tap dance on a deep-dish pizza as you masturbate, or perhaps you are flying solo and just want to experiment with your turn-ons. That's where finding an alternative outlet can be helpful. One of the great advantages of live sex cams is that you can easily find a performer who will help you indulge in your kink. Simply check out a few cam sites and enter your search term, and you're going to be surprised at how many models will entertain your ideas – although the deep-dish pizza might be a stretch.
Cam models that specialize in fetishes have already seen and done it all and most will happily help guide you through the early days of experimentation and discovery. You may also be able to find someone in your local area who specializes in similar services but depending on your location it may be difficult or even illegal. Which is why finding someone online to cam with can be the safest and most convenient way to explore your fetishes in the privacy of your own home.
If you do have a partner, set up a time where you can both talk in a relaxed and open way. Try a dinner and a little wine to relax yourselves and then broach the subject carefully with them. You never know, they may also have a similar fetish, or one that they'd like to try. Open and honest communication about sex could open doors that take you both to ecstacy.
Have you seen the statistics from studies done by sexologists? If not, the people around you are far kinkier than you've realized. Over 50% of adults polled have a fantasy of tying someone up. That means half the people you've been intimate with have probably wanted one of you in bondage. Even if you didn't know it. BDSM – or Bondage Discipline Submission/Sadism and Masochism is far and away the most popular fetish in recent studies, if you discount virtual sex and voyeurism – something that the ubiquity of the internet, cell phones and video chat have made available to the vast majority of the population. BDSM covers fetishes as varied as Domination and submission, orgasm control, bondage, pain play and can incorporate any number of other kinks and fetishes as part of normal play.
Group sex and threesomes are also a major category of fetish for many adults, regardless of the combination many love the idea of multiple partners at once and the opportunities it offers. Anal play has also seen a huge amount of recent popularity as pornography has normalized it as a routine and healthy part of sexual expression.
It's OK To Be Kinky And There Are Many Others Who Enjoy Your Fetish
So the message here is: you are not alone (although the deep dish crowd is pretty small). It can feel pretty daunting to have desires and fantasies that you feel don't line up with your idea of 'normal', but hopefully the information above has given you some insight into the fact that there is no normal.
One of the best ways to understand a fetish and find support is to look online. There are many forums, websites and real-life meetup groups that have communities dedicated to all of these fetishes – even the major social media sites have many private groups to discuss and learn about various fetishes – from polyamory, BDSM, age play, spanking and everything around and beyond it. These communities are generally very excited to have new members join and help share their enthusiasm. It can also help normalize your feelings of feeling weird or dirty as you recognize the fact that you're just a normal healthy human being with a sex drive and some personal preferences.
Just remember that if your fetish involves some level of risk – choking, bondage, pain, to educate yourself if you choose to take it beyond the level of observing. There's plenty of resources out there, and if you're too shy to you join a community in real life, you can find all the info you need online, anonymously.
So go ahead, get your kink on. Explore your fetishes in a way that is safe for you and those involved and let your freak flag fly.
Similar posts